click here for -> more information about raccoon dogs <-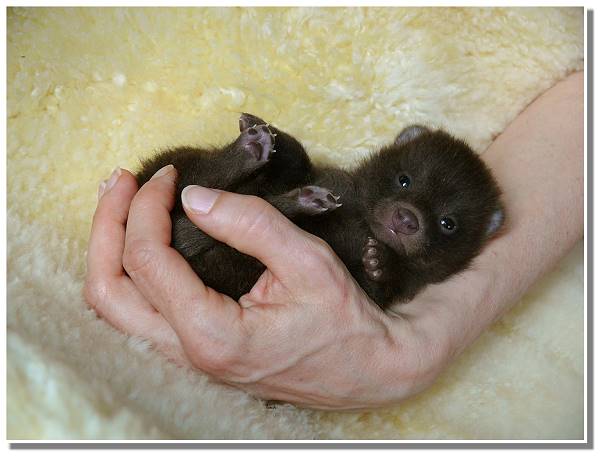 Sunday, 6th May 2007 - a handful wild dog puppy ...
We have a little guest: 5th May - 29th May, our "bottle-baby" - raccoon dog puppy "Mitja". Mitja will be the future mascot of the Wisent Zoo in Springe/Germany.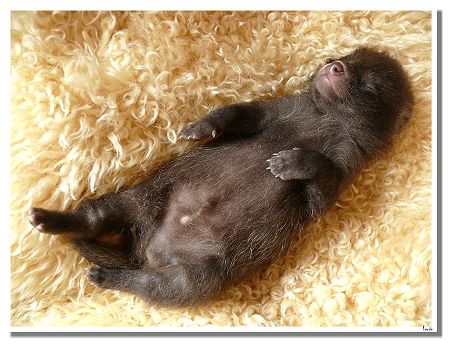 9th May 2007 - a little nap in the sun (after a bottle of milk - Mitja needs his milk
every two hours)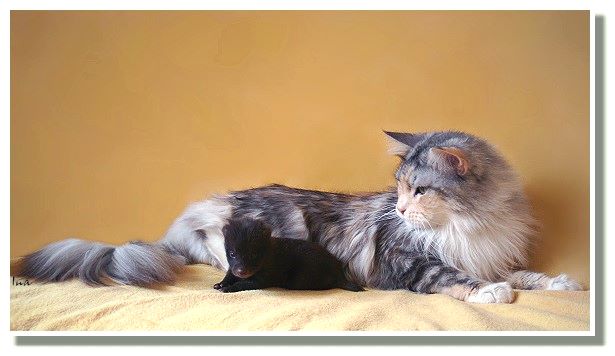 9th May 2007, raccoon dog Mitja & Maine Coon Momo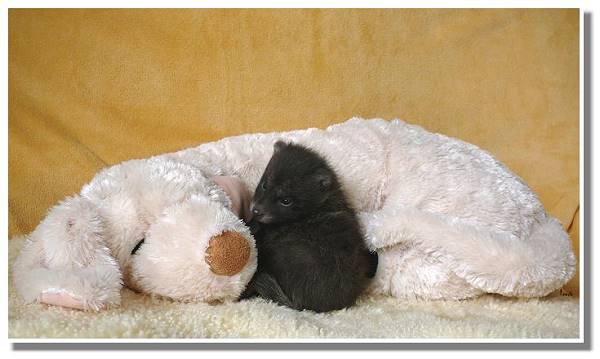 Mother's Day, 13th May 2007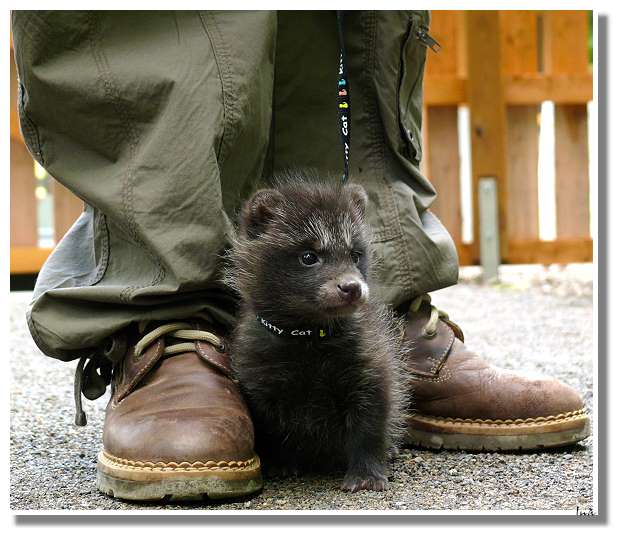 18th May 2007 - first visit in the zoo ... cool little puppy between my feets :-) ...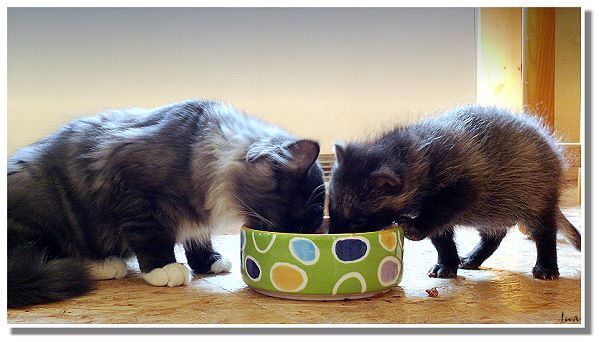 Kohinoor and Mitja, 23th May 2007 - real love is: to share one dish together ...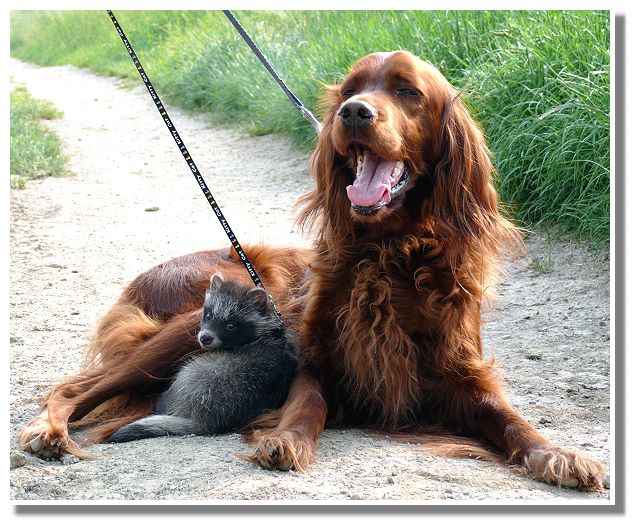 Mitja and Svenja, 25th May 2007
******************************************************************
Exercises :-) ...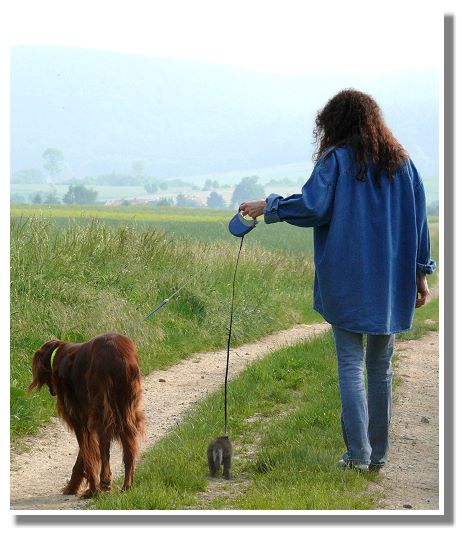 Please ... can you tell me what she means when she says: "walk at the right side" ...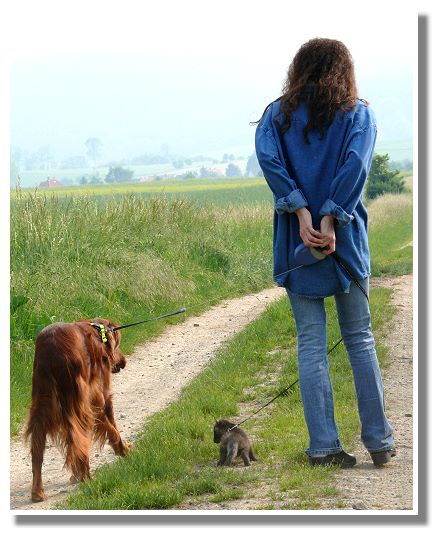 ... have I walk at your right side, or to hers?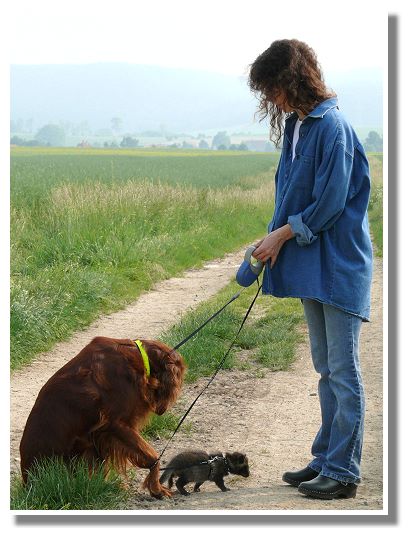 I can tell you one thing: she doesn't mean: "wrap the lead around the Irish Setter's right leg"!
---
29th May ... time to say goodbye - Mitja moves to Nicola,
we miss the crazy little puppy so much ...
---
8th - 9th June 2007, Nicola is on tour - so we are dog-sitters of Mitja :-) ...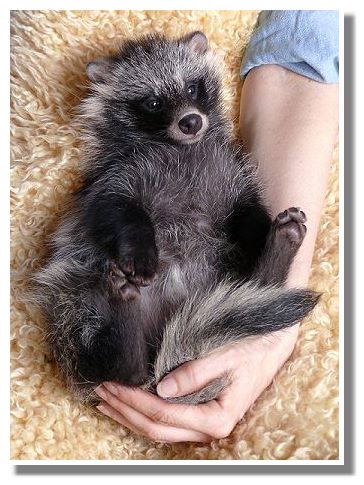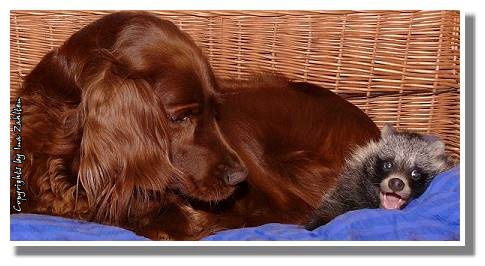 Mitja now lives at:
click -> the Wisentgehege (bison bonasus-zoo) <-
in Springe (Niedersachsen/Germany)
2008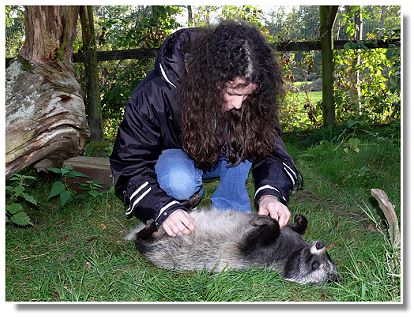 To ruffle the paunch ...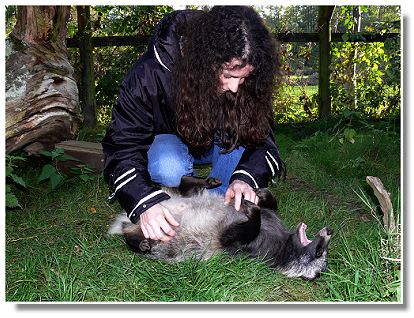 ... is ...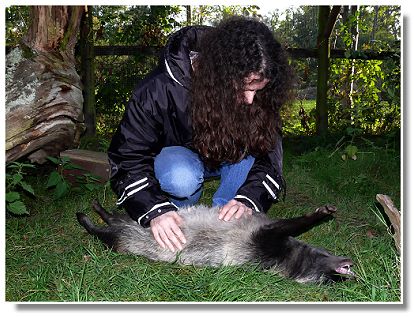 "to die for" :-)!